The Bobbing Boats
by Mary Howe, edited by Richard Walwyn
Select Option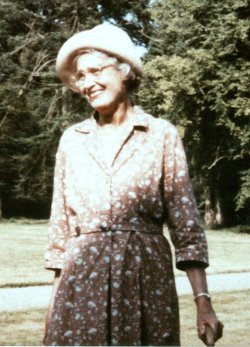 The Bobbing Boats café existed in the village of Borth-y-Gest near Porthmadog in Gwynedd on the beach front near the Ebenezer Chapel from 1938 to the late 60s. It was run by two unmarried sisters, Mary Howe and her eldest sister, Sarah.
During the time of its existence Mary Howe wrote a detailed account of the café and the things associated with it - its operation, its furniture, its staff, its garden and even its clients.
Richard Walwyn, the author of A Little History of Borth-y-Gest, is the nephew of the sisters and Mary's 'monstrous typescript' was found after Mary's death in 1986.
Recently Richard, a resident of the village, has painstakingly retyped and edited Mary's document to make this book.
Both the sisters are described as eccentric by Richard, who says 'they became well known in the village'. Of the café Richard says: 'It was a café come craft shop. It was Mary's thing. She was the driving force behind it. But she had absolutely no concept of the meaning or value of money.
'Mary's eldest sister, Sarah, was good at accounts and she looked after the financial side of things and helped with the cooking but had no input into the aesthetic side of it. They made a splendid team and the cafe became a sort of an institution in the area. It had clientele who returned again and again and Mary employed quite a lot of young women from abroad.'
'The Bobbing Boats: A Café in Borth-y-Gest' by Mary Howe has 150 pages, 13 illustrations, 8 of which are in colour, and is paperback, A5 size and its ISBN No is 978-1-9163674-0-1. Publication date: 3rd March 2020.